Amo Ni Energy Healing Courses
Amo Life is the signature guided course at Amo Ni.
Amo Evolution is for

graduates only

of the Amo Life course who'd like to continue expanding their potential.
If you require more direct clearing based on an addiction (food, alcohol, drugs, sex, gambling, etc.) or money blocks you're carrying, see the books section of the site.
The books are the complete Amo Ni program tweaked for more specialized clearing, and are only available with the purchase of the guided Amo Life course. If you're interested in a custom course, please contact Bo for a quote. Otherwise, reference the prices for each of the energy healing courses below.
Amo Life (Bundled as the Amo Ni Self-Discovery Course Starting June 13, 2022)
**Click here for more info on the Amo Ni Self-Discovery System (Only 2 Spots Available – Sign-up Ends June 12th, 2022)**
Amo Life is the atomic bomb of energy clearing courses. If you've booked and completed a session with Bo, you understand the power Amo Ni packs. The trial session covers just one (shame) of the three root emotions (shame, guilt, dogma) we sweep from the first chakra.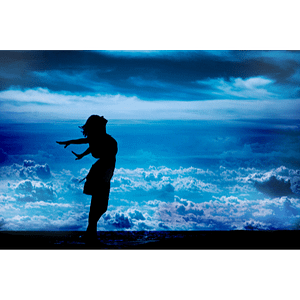 The full emotional and energy clearing course covers eight sessions. Each session lasts between an hour to an hour and a half (sometimes close to two in the lower chakras). In each session, we use muscle testing to find the emotions you've attached to that chakra keeping you from living your true potential.
It's not uncommon to experience tears, anger, frustration, hysteria, or other bottled reactions during these transformative sessions. It's important not to judge anything that does arise and to see the reaction as part of the loosening process necessary to emerge a free and happy soul.
The first seven sessions correspond to the seven main body chakras (root, sacral, solar plexus, heart, throat, third eye, and crow).
The eighth and final energy clearing session involves the clearing of any emotional patterns we've identified throughout the journey and any physical trouble spots.
"What are trouble spots?"
Good question.
Your body is like the hallway you loved or hated in grade/high school. It's filled with lockers, only the lockers in your body don't carry books. They carry records of a different type: emotional records. You might store an inordinate amount of emotions in your heart chakra. You can just as easily store them in your knee, hand, or hip.
*I had a problem showing emotions when I was younger. I pushed anger, hate, jealousy, shame, and many others as far as I could and, as a result, experienced a lot of problems in my lower body: legs, knees, and ankles.
In the eighth session, we put our attention on freeing these trouble spots for good… 
The June '22 program includes thousands of dollars of bonuses to eradicate addiction and abundance blocks, as well as weekly chakra clears, Amo Freedom, Amo Evolution, direct video communication with Bo and more…
Amo Evolution
Amo Evolution is exactly what the name implies: a journey through the emotional baggage your soul's accumulated over the lifetimes you've spent on this Earth.
Important: this energy healing course is only available for Amo Life graduates. Also, at least three months must have passed between the end date of your Amo Life session before you will even be considered. Direct communication with Bo is needed to assess participant readiness.
In eight sessions, you and Bo will go through your own evolution and clear the emotional baggage you've stored to survival and self-interest in the first session and ending with separation (from divine) and surrender, clearing the way for the final steps you need to make to see the world through loving and non-judgemental eyes.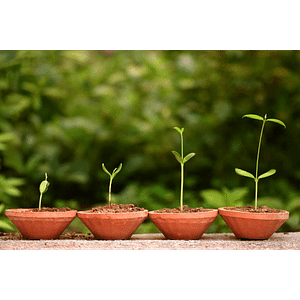 Amo Freedom
Amo Freedom swipes the masks from the ego. All of them!
Who do you think you are?
Most of that thinking is based on the way your subconscious views itself. The Amo Freedom energy healing course holds a mirror to the subconscious and exposes the false identities it uses to give itself a presence in the outside world, thus handing you the clarity to move forward, minus the charades of your past.
Important: The Amo Freedom procedure is included in Amo Evolution.
Chakra Clears
The utmost care has gone into the design of these programs and the energy clearing methods used in their execution. However, during your sessions, emotions arise. The birth of the Amo breath quieted A LOT of that energy movement. Having said that, the chakra clears are for those who need a little extra help during any of the above energy clearing courses.
Once you finish the program, I recommend chakra clears at least weekly to help "clear the cobwebs". This work is like exercising for your emotions.
Do you go to the gym once a year and expect to look and feel your best?
Chakra clearing serves the same purpose in your energy clearing protocol.